ENTERTAINMENT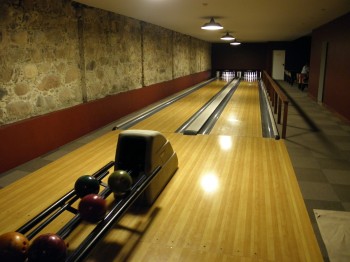 We are happy to offer local and on-site activities and attractions to make sure you go home with a memorable experience.  The entertainment activities are selected according to your requests, weather conditions and the occasion.
All the entertainment we have divided into several categories:
For those who prefer tranquillity and spending time with family and friends we offer indoor activities – bowling, pool, poker, air hockey, darts and punch ball.
Those who are in for outdoor adventure can find it in the sky, in the water or on the ground: a ride on bikes or ATV motorcycles, jeep safari, climbing, different excursions (including guide's services), fishing, canoeing, rowing or a hot air balloon flight.
We can offer plenty of team games including our small guests as well: volleyball, basketball or hide-and-seek. In winter one can enjoy skating on the lake or playing hockey.
Adrenaline lovers might go for the extreme fun – flight by plane, a helicopter flight, skydiving, hunting, diving (at night).
After an active day indulge yourself with a relaxing bath and massage, sauna or outdoor hot tub; or go for a romantic star observation at night.
In case you have not chosen any activity from our list or could not find an offer to your liking, please contact us and we will organise everything for you.